Have you ever wondered why some logos are instantly recognizable and leave a lasting impression, while others are forgettable and easily overlooked? The answer lies in the power of a strong logo and its ability to convey a brand's identity and message.
In today's competitive business world, a well-designed logo is crucial for establishing a strong brand presence and attracting customers. It serves as the face of a company, representing its values, personality, and products or services. However, creating a successful logo requires more than just a visually appealing design.
Design Principles for Creating a Strong Logo
Simplicity: One of the key principles of logo design is simplicity. A strong logo should be clean, uncluttered, and easily recognizable. It should be able to convey the brand's message in a clear and concise manner. Simple logos are also more versatile and can be easily adapted to different mediums and sizes.
Memorability: A strong logo should be memorable and leave a lasting impression on viewers. It should be unique and stand out from the competition. Memorable logos often have distinct shapes, colors, or typography that make them instantly recognizable.
Relevance: A logo should be relevant to the brand it represents. It should reflect the company's values, mission, and target audience. A logo that is relevant to the brand helps build a stronger connection with consumers and creates a sense of trust and authenticity.
Timelessness: A well-designed logo should have longevity. It should be able to withstand the test of time and remain relevant even as trends come and go. Timeless logos are not easily dated and can be used for years without needing significant changes.
Versatility: A strong logo should be versatile and adaptable to different mediums and sizes. It should look equally good on a website, a business card, a billboard, or a product packaging. A versatile logo ensures consistency across different platforms and helps in building brand recognition.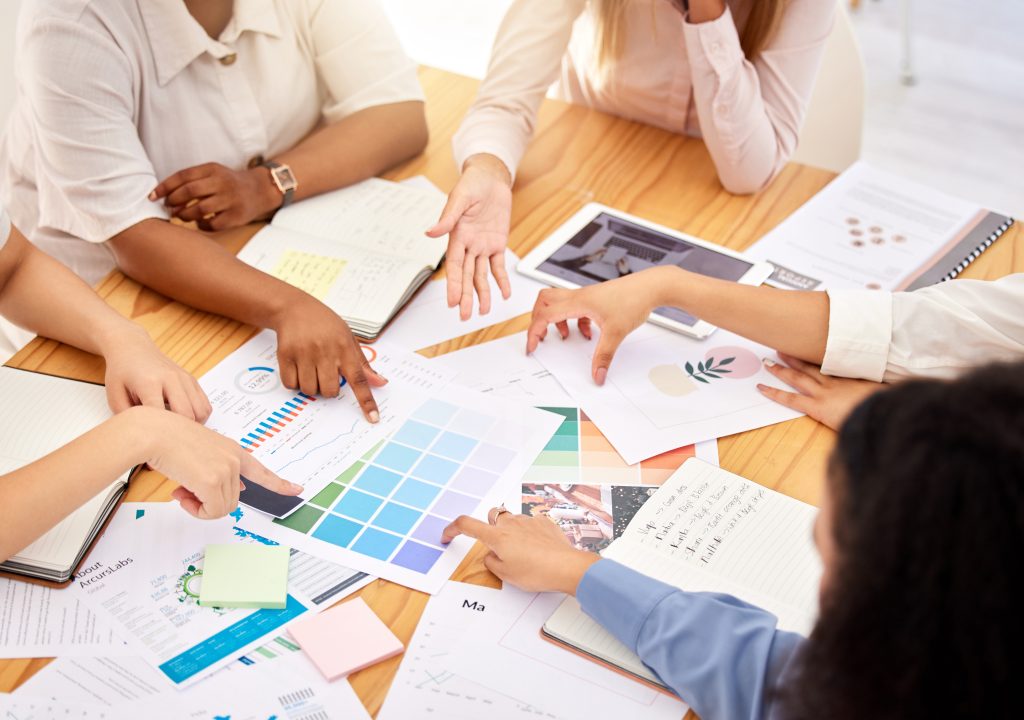 The Psychology of Logos
The power of a logo goes beyond its visual appeal. Logos have a psychological impact on consumers and can evoke emotions, create associations, and influence purchasing decisions. Here are some key psychological factors to consider when designing a logo:
Color: Colors play a significant role in logo design. Different colors evoke different emotions and have different meanings in different cultures. For example, red is often associated with energy, passion, and excitement, while blue is associated with trust, reliability, and calmness. Color management for a logo can help convey the desired brand message and create a positive emotional response in consumers.
Shape: The shape of a logo can also have a psychological impact. Curved shapes such as circles and ellipses are often associated with femininity, softness, and community, while angular shapes such as triangles and squares are associated with masculinity, strength, and stability. The choice of shape in a logo can influence how consumers perceive a brand and its values.
Typography: The font and typography used in a logo can also convey a certain personality and emotion. Bold and strong fonts may evoke a sense of power and authority, while elegant and script fonts may convey sophistication and luxury. The typography in a logo should align with the brand's personality and target audience.
How a Well-Designed Logo Contributes to Brand Recognition
A well-designed logo is essential for brand recognition. It serves as a visual cue that helps consumers identify and remember a brand. Here are some ways in which a well-designed logo contributes to brand recognition:
Differentiation: A strong logo helps a brand stand out from the competition. In a crowded marketplace, a unique and memorable logo can make a brand more easily recognizable and help it differentiate itself from competitors.
Consistency: A well-designed logo ensures consistency across different touchpoints and platforms. Consistency in logo usage helps build brand recognition and reinforces the brand's identity in the minds of consumers.
Trust and Familiarity: A recognizable logo creates a sense of trust and familiarity with consumers. When consumers see a familiar logo, they are more likely to choose that brand over others because they associate it with positive experiences and trustworthiness.
Brand Loyalty: A strong logo can also contribute to brand loyalty. When consumers have positive associations with a brand's logo, they are more likely to become loyal customers and advocates for the brand.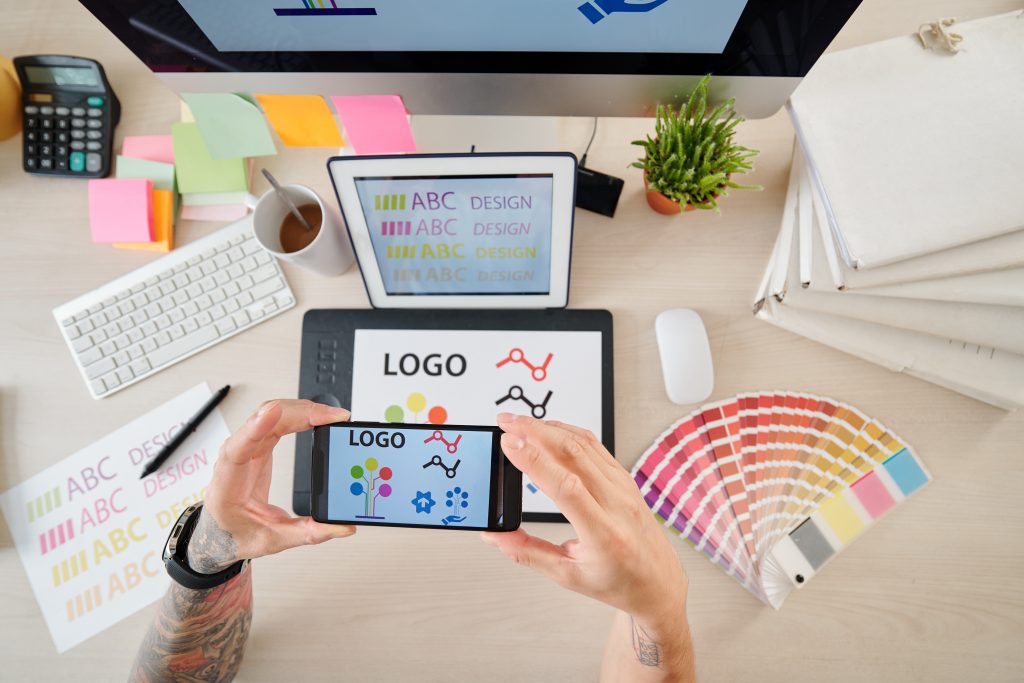 Conclusion
In conclusion, a strong logo is a powerful tool for establishing brand identity and recognition. By following design principles such as simplicity, memorability, relevance, timelessness, and versatility, businesses can create logos that effectively communicate their brand's message. Understanding the psychology behind logos and leveraging color, shape, and typography can further enhance the impact of a logo. A well-designed logo contributes to brand recognition by differentiating the brand, creating consistency, building trust and familiarity, and fostering brand loyalty.