Print design is a captivating and powerful medium for conveying messages, creating memorable experiences, and leaving lasting impressions. In this digital age, where screens dominate our lives, there's something inherently special about holding a beautifully crafted printed piece in your hands. While there are numerous techniques and methods to enhance print design, one that stands out for its elegance and ability to make a statement is foil stamping.
Foil stamping is an embellishment process that involves the application of a thin layer of metallic or pigmented foil onto paper or other materials. It imparts a luxurious and reflective quality to the printed design, making it visually striking and tactilely engaging. In this comprehensive exploration, we'll delve deep into the world of foil stamping, exploring its history, the process itself, its creative applications, and the remarkable impact it can have on print design.
The Artistic History of Foil Stamping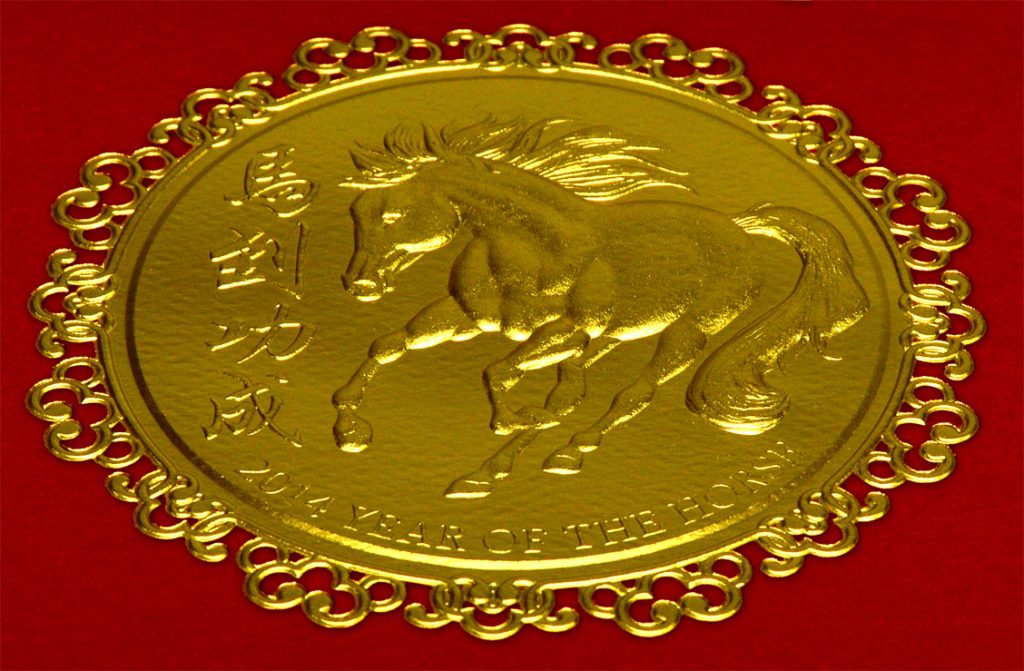 Foil stamping has a rich and storied history that stretches back millennia. Its origins can be traced to ancient civilizations, where artisans in Egypt and China used gold and other precious metals to adorn sacred objects, manuscripts, and burial artifacts. These early practitioners of foil stamping laid the groundwork for a technique that would evolve over centuries.
In ancient Egypt, gold leaf was meticulously applied to papyrus scrolls, creating dazzling illuminated manuscripts that symbolized the wealth and cultural sophistication of the Egyptian civilization. This early form of foil stamping served both aesthetic and symbolic purposes, with the shimmering gold reflecting the divine and the majestic.
Meanwhile, in ancient China, a technique known as "hot stamping" was developed during the Eastern Han Dynasty (25-220 AD). Artisans used heated metal stamps to transfer gold leaf onto wooden and leather surfaces, creating intricate designs on books, religious texts, and decorative objects. This early incarnation of foil stamping showcased the precision and artistry that would come to define the craft.
As the centuries passed, foil stamping techniques spread throughout Asia, the Middle East, and Europe. The Renaissance period in Europe saw a resurgence of interest in decorative techniques, and foil stamping became a favored method for embellishing leather-bound books and religious texts.
In the 19th century, foil stamping found its way into the world of printing and bookbinding. Skilled craftsmen used metal dies and heat to apply foil to book covers, creating ornate and visually stunning designs. This period marked the transition from a manual and labor-intensive process to one that incorporated mechanical assistance.
As technology continued to advance, foil stamping became more accessible and cost-effective. The development of automated foil stamping machines revolutionized the industry, making it possible to produce foil-stamped materials on a larger scale. Today, foil stamping is a versatile and sophisticated technique that continues to captivate designers and consumers alike.
The Foil Stamping Process
Foil stamping is a meticulous and precise process that involves several key steps:
1. Design Preparation
The foil stamping process begins with the creation of a design or pattern that specifies where the foil will be applied. Designers typically use vector graphics software to create these designs, ensuring crisp and precise lines. The design can range from simple logos and text to intricate patterns and illustrations.
2. Die Creation
A metal die or stamping plate is produced based on the design. This die serves as a mold that will be used to transfer the foil onto the substrate. It's a crucial element in achieving the desired foil-stamped pattern. The creation of the die involves intricate etching and engraving processes to accurately reproduce the design.
3. Foil Selection
Foil comes in a variety of colors, finishes, and even special effects like holographic and pearlized options. The choice of foil is a critical creative decision that can dramatically impact the final appearance of the design. Foils are available in metallic shades such as gold, silver, copper, and bronze, as well as an array of vibrant colors and textures.
4. Hot Stamping
During the hot stamping process, the foil is mounted on a roll and positioned between the die and the substrate, which can be paper, cardstock, leather, or other materials. The substrate is carefully aligned to ensure precise placement of the foil. Heat and pressure are applied as the die presses the foil onto the substrate, causing the foil to adhere to the designated areas.
The combination of heat and pressure activates the adhesive layer on the back of the foil, allowing it to bond securely to the substrate. As the foil cools, it securely adheres to the surface, creating a shiny, metallic, or pigmented finish. The result is a foil-stamped design that adds depth and visual interest to the printed piece.
5. Finishing Touches
Once the foil stamping is complete, additional finishing processes may be applied to enhance the tactile and visual impact of the design. These techniques include:
– Embossing: Embossing involves the creation of raised areas in the substrate, adding a three-dimensional quality to the design. This technique can be used in conjunction with foil stamping to create intricate and textured effects.
– Debossing: Debossing is the opposite of embossing, creating recessed or indented areas in the substrate. It can be used to create subtle, elegant designs that complement the foil-stamped elements.
– Die Cutting: Die cutting is the process of cutting the printed piece into a specific shape or pattern. It can be combined with foil stamping to create custom shapes and designs that stand out.
Creative Applications of Foil Stamping
The versatility of
foil stamping makes it suitable for a wide range of creative applications in print design:
1. Business Cards
Foil-stamped business cards are an effective way to make a memorable first impression. The addition of foil accents to your contact information or logo can elevate your branding and convey a sense of sophistication. Whether it's a sleek silver foil on black cardstock or a shimmering gold foil on a textured paper, foil-stamped business cards are sure to leave a lasting impact.
2. Invitations and Greeting Cards
Foil stamping adds a touch of elegance to special occasion invitations and greeting cards. Whether it's a wedding invitation, holiday card, or birthday greeting, foil-stamped details can make the recipient feel cherished. The choice of foil color can be tailored to the theme of the event, creating a sense of anticipation and celebration.
3. Packaging
Luxury brands often use foil stamping on product packaging to convey exclusivity and premium quality. Foil-stamped logos or patterns on boxes, bags, and labels create a sense of anticipation and delight for customers. The tactile experience of handling a foil-stamped package adds to the overall sense of luxury.
4. Book Covers
Book publishers frequently use foil stamping to enhance the covers of hardcover books. The addition of foil-stamped titles, author names, or decorative elements can make a book stand out on the shelf. Foil stamping on book covers not only adds visual appeal but also communicates the significance and quality of the content within.
5. Marketing Collateral
Brochures, flyers, and promotional materials can benefit from foil stamping to highlight key information, such as headlines or product features. Foil accents draw the reader's eye and emphasize important details. Whether it's a real estate brochure with gold foil accents or a product catalog with silver foil highlights, foil stamping can elevate marketing collateral to a new level of sophistication.
6. Stationery
Personalized stationery with foil-stamped monograms or borders adds a touch of refinement to handwritten notes and correspondence. Whether it's personalized notecards, letterhead, or envelopes, foil-stamped stationery conveys a sense of elegance and thoughtfulness.
The Impact of Foil Stamping on Print Design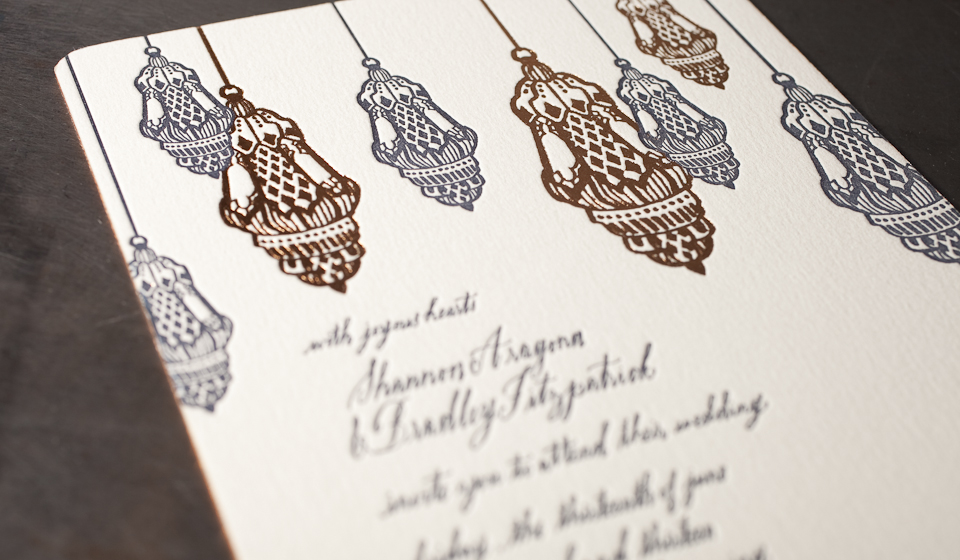 The inclusion of foil stamping in print design can have a profound impact on the overall look and feel of a piece. Here are some key ways in which foil stamping enhances print design:
1. Visual Elegance
Foil stamping imparts a sense of luxury and opulence to printed materials. The metallic or pigmented finish catches the light, creating a visually stunning effect that immediately draws the viewer's attention. Whether it's the shimmer of gold foil on a wedding invitation or the rich matte texture of black foil on a business card, foil stamping adds a touch of visual elegance that sets the design apart.
2. Tactile Engagement
The raised texture of foil-stamped elements invites touch and exploration. It adds a tactile dimension to print design, making it a multisensory experience. When someone runs their fingers over a foil-stamped logo or pattern, they can feel the distinctive texture and depth, creating a memorable and engaging interaction with the printed piece.
3. Brand Enhancement
For businesses and brands, foil stamping can elevate brand recognition and perception. It conveys a commitment to quality and attention to detail, leaving a lasting impression on customers. When customers receive a foil-stamped business card or a product with foil-stamped packaging, they associate the brand with sophistication and excellence.
4. Emphasis and Contrast
Foil stamping is an effective way to emphasize specific elements within a design. Whether it's a logo, a title, or a decorative motif, foil-stamped areas stand out in contrast to the rest of the printed piece. This contrast creates a focal point that directs the viewer's attention and reinforces the importance of the foil-stamped content.
5. Versatility in Design
Foil stamping can be used in conjunction with other printing techniques, such as embossing, letterpress, and offset printing, allowing for intricate and layered designs that push the boundaries of creativity. The combination of foil stamping with other techniques opens up a world of design possibilities, from intricate patterns that combine foil and embossing to minimalist designs that use foil as the primary design element.
The Enduring Allure of Foil Stamping
In conclusion, foil stamping is a powerful tool in the world of print design, offering a unique blend of visual allure and tactile engagement. Its historical significance and modern versatility make it a sought-after embellishment for a wide range of print projects, from business cards and invitations to packaging and book covers.
As you embark on your print design journey, consider the remarkable impact that foil stamping can have on your creations. Whether you're a designer aiming to make a statement or a business seeking to enhance your brand, foil stamping is a medium that can truly elevate your print design to new heights. Embrace the artistry and craftsmanship of foil stamping, and let it add a touch of brilliance and sophistication to your printed materials, leaving a
lasting impression on those who hold them in their hands. The enduring allure of foil stamping continues to captivate and inspire, making it a timeless embellishment in the world of print design. Explore its possibilities, and discover how it can elevate your designs to new heights of creativity and impact.